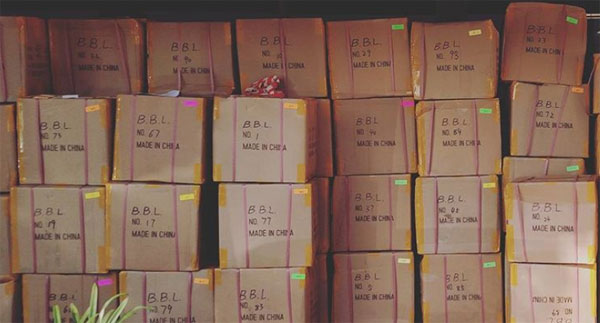 The combination of lower production costs, a wide range of products, improving quality standards, access to new technologies, and improved logistics and infrastructure has made China a more attractive market for importers.
Nevertheless, to buy products from Chinese factories directly, you will need to choose a reliable and established manufacturer.
Many times the choice of Chinese factories is emotionally based instead of checking tangible evidence.
What is the tangible evidence to look for in choosing a Chinese factory?
When choosing a Chinese factory, there are several tangible pieces of evidence that you should look for to ensure the quality and reliability of the factory.
These include:
1. Factory certification
Look for factories that have certifications such as ISO 9001, which indicate that the factory has met international quality management standards.
2. Production capacity
Check if the factory has the production capacity to meet your needs. The size of the factory, number of employees, and their production schedule can give you an idea of their capacity.
3. Product samples
Request samples of the products you plan to manufacture to evaluate their quality, functionality, and aesthetics. Ensure that the samples meet your specifications and requirements.
4. Quality control measures
Ask about the factory's quality control procedures, such as inspection and testing. Ensure that they have measures in place to detect and address quality issues.
5. Communication and responsiveness
Evaluate the factory's communication skills and responsiveness to your inquiries. Ensure that they can communicate effectively in English or your preferred language.
6. Reputation
Check the factory's reputation by looking for online reviews and testimonials from past clients. You can also ask for references and contact them to verify the factory's reliability and quality.
By considering these factors, you can choose a Chinese factory that meets your needs and expectations, and ensures the quality and reliability of your products.
How to directly buy products from Chinese factories?
To directly buy products from Chinese factories, you can follow these steps:
1. Identify the product you want to buy
First, you need to identify the product you want to buy and find the factories that produce it.
2. Research the factory
Once you have identified the factory, do some research on the factory's background, reputation, production capabilities, and certifications to ensure that they are a legitimate and trustworthy supplier.
3. Contact the factory
After researching the factory, contact them and inquire about the product, minimum order quantity (MOQ), pricing, lead time, and payment terms.
You can use websites like Alibaba or Global Sources to find factories and contact them.
4. Negotiate and agree on terms
Negotiate with the factory on the pricing, MOQ, lead time, and payment terms until you reach an agreement.
5. Request a sample
Before placing a bulk order, request a sample to ensure that the product meets your requirements and specifications.
6. Place an order
Once you are satisfied with the sample, place an order with the factory and arrange for payment and shipping.
7. Monitor production and shipping
Stay in touch with the factory during production and shipping to ensure that the product is being made according to your requirements and shipped on time.
8. Receive the product
Once the product is delivered, inspect it to ensure that it meets your quality standards and specifications.
Note: It is important to conduct due diligence on the factory and use secure payment methods to avoid scams and fraud.
Additionally, be aware of any customs and import regulations that may apply to your country.
The choice of the right Chinese factory means less concern about product quality or IP protection or factory collapse because of unpaid debt obligations.
A reliable supplier means superior product quality, quick lead time, and better long-term relationships.